Hotel Info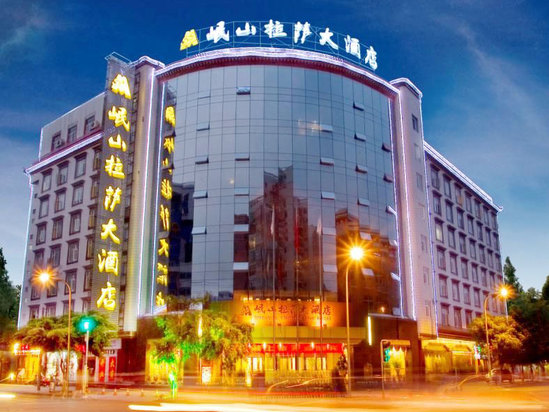 Minshan Lhasa Grand Hotel Chengdu
is located in the prosperous business district of Wuhou, Chengdu, and the famous Xiaojiahe Food Street in Chengdu. , The surrounding cultural and historical atmosphere is rich, the geographical position is superior, and the transportation is convenient; the nearby Yongfeng overpass is the inevitable location for the Yaxi Expressway to reach the city center of Chengdu, and the hotel can now take the subway directly to the Chunxi Road, the commercial center of the city .
Minshan Lhasa Grand Hotel Chengdu
is a subsidiary of Sheshan Group. The hotel has three iconic dining options, Yunxi Banquet Hall, Yue Restaurant, and Luan Coffee. Yunxi Banquet Hall specializes in Sichuan, Guangdong, and Hunan cuisine. The 450 square meters modern pillarless banquet hall with a height of over 6 meters can provide first-class dishes and elegant dining environment for large banquets. The Chinese restaurant also has 5 elegant private rooms, providing you with private and intimate services. The best place for business gatherings and friends' dinners; Yue Restaurant is mainly based on warm breakfasts, which also specializes in self-service catering; Coffee is based on business light meals, tastings and refined afternoon teas, providing you with a comfortable rest time.